DJ Charles – Salsa, Bachata, Kizomba, Meringue, Reggaton, Animation, House, Trance, Garage, Hip Hop, and other types of music…just ask!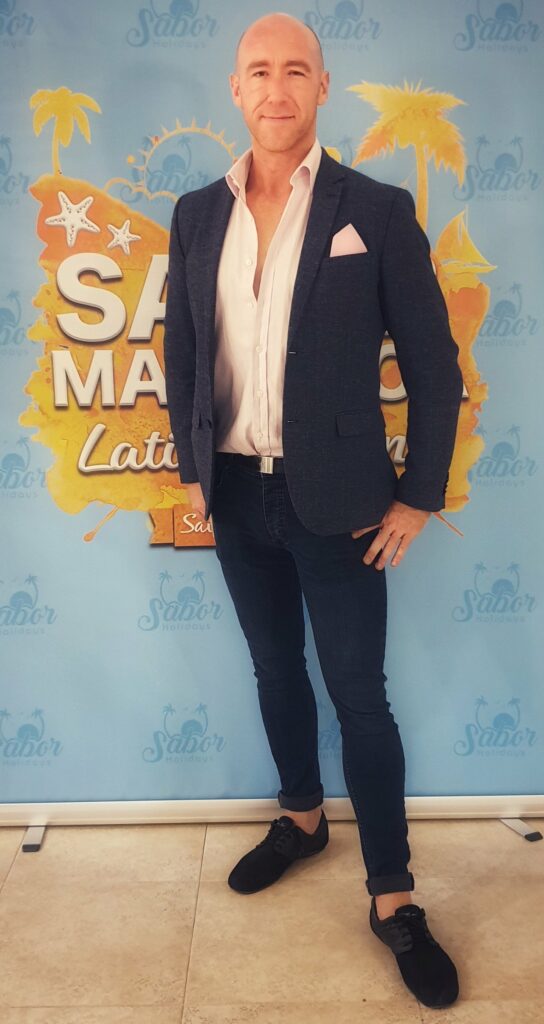 DJ Charles has a background in music, playing the piano and bass guitar in bands when he was younger. He DJ'ed house and trance music in his late teens and early twenties. Always with music in his life he has an eclectic taste in music. His Spotify playlist contains anything from Opera to Grime and Jazz to Gabba. He likes a bit of everything!
He took up salsa dancing and built up his skills gradually, taking private lessons to improve himself, and became friends with his teacher, Jennifer Benavidez. Jennifer found out that he used to DJ house music and asked if he fancied DJ'ing Latin music – the answer to which was a very big YES!
DJ'ing has become a big part of his salsa life but this time there is no need to lug around turntables and laptops and MP3's – he now uses a Traktor Kontrol Z1 and Tractor Pro 2 which makes life much easier to move from gig to gig.
As DJ Charles has become more involved in the salsa scene he DJs for Jennifer at her monthly Salsa Bachata Social Club events along with DJ'ing in Amsterdam and Mallorca and gigging around the UK. He keeps up with the scene by visiting different salsa and bachata events and congresses and loves dancing as much as DJ'ing.
He has got back into DJ'ing house and other genres of music and extended his technical side with the Traktor Control S4 MK3 – a serious piece of kit – taking his skills in DJ'ing up a level.
DJ Charles constantly grows and evolves his love of music and dance along with all other aspects of his life. As soon as he finishes one gig he can't wait for the next one to happen! He loves music and hopes that comes across when you hear him play.